Invention of Flight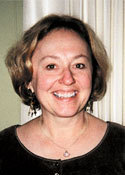 Winner of the Flannery O'Connor Award for Short Fiction.

Susan Neville combines a gift for language with a subtle eye and a fine instinct for character.

Her characters--and her settings--are midwestern. There is the staunchly midwestern wife in the story "Kentucky People" for instance. She was born in this house in this Indiana town, a world far removed from people like Mrs. Lovelace next door, transient people "who have followed the industrial revolution from Kentucky to Indiana and most of whom are now in Texas." Nothing really out of the way has ever happened to her. Now she "shivers with excitement" when she is called upon to help Mrs. Lovelace throw her husband out--helps her haul all of his belongings out onto the porch: underwear, shoes, whiskey bottles, rolltop desk, even "wedding presents from his side of the family."

"Johnny Appleseed," a story in this collection, was published in the Pushcart prize anthology.